The RIOT Music Mentorship program is an evolution of our Band Booster program, tailored to provide support during the COVID-19 Pandemic. Similar to our Band Booster Program, you will have the ability to meet with and trusted adult who will be there to support your musical process and anything else along the way.
It's a choose your own adventure mentorship where you get to say what you want to focus and what you want to get out of the program. Participants will have the opportunity to take part in our end of the season event with a live performance with support from their mentor along the way!
Registration opens 1/22/21 and ends 2/24/21. Mentees will be selected by 3/1/2021.
What can my mentor help with?
x Got a song you're working on and would like some feedback?
x Need help with learning how to record?
x Want to know how to upload your music online and build a social media presence?
x School stressing you out and need a listening ear?
x Wanna spend an hour practicing your instrument being joined by your mentor?
x Want to learn how to write a song?
x Want to design a logo and learn how to make merch for your band?
x Want to learn how to set up a drum kit or a PA?
x Have a job interview you want to practice for?
x Have questions about gender, body image, or other aspects of being a girl, trans or binary youth?
x Want to learn what it's like to be a professional musician and how to become one yourself?
x Your mentorship can be anything you want it to be! We'll hear what you need, and match you accordingly!
Our Mentors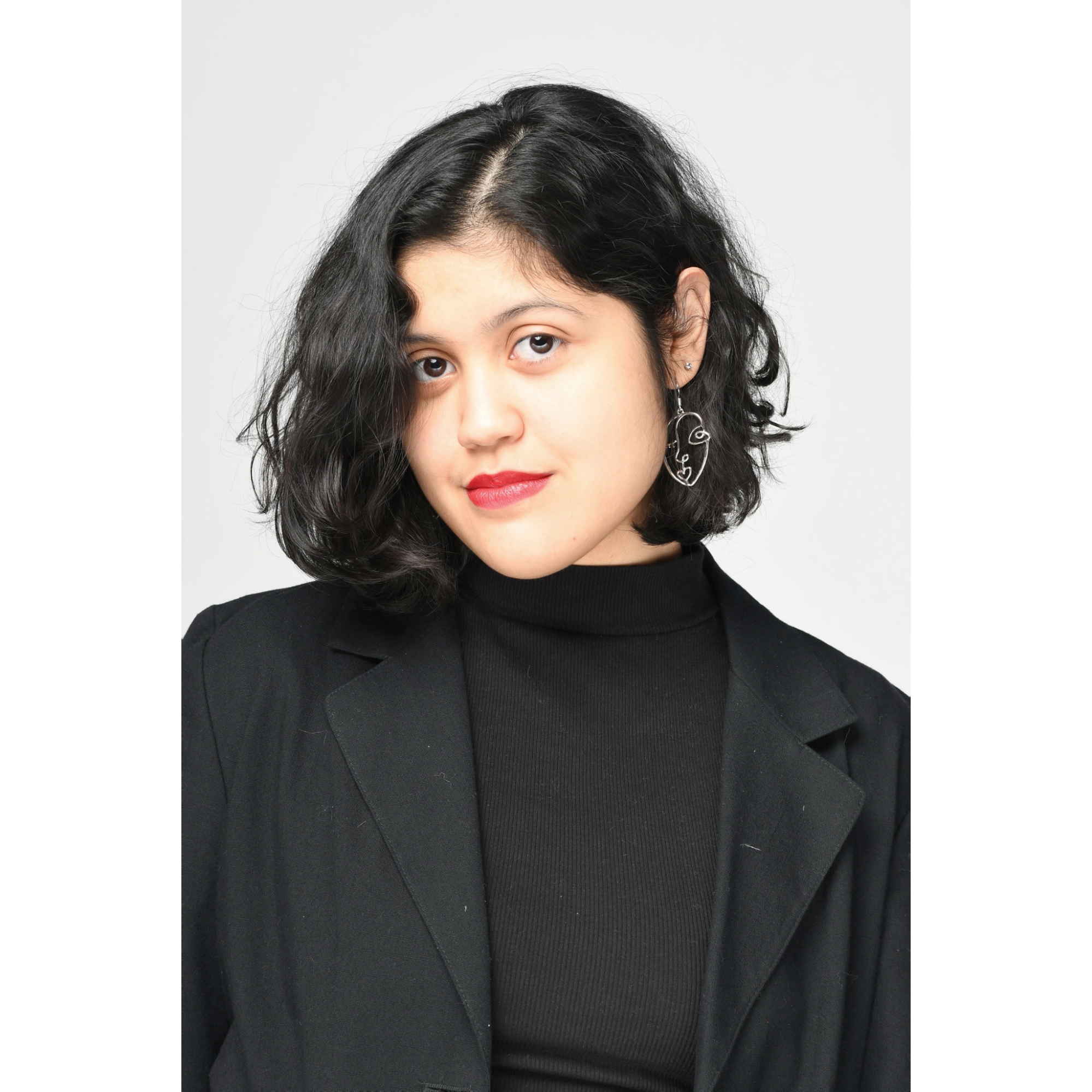 Cynthia Munrayos
I was born in Guatemala, but raised in Rhode Island. I am a singer, lyricist, poet, and part-time freelance writer. I enjoy everything and all things creative and look to support it in any way possible. I am the lead singer in a band called grizzlies. I am excited to be a mentor because I love hearing about people's stories and dreams and how I can help guide them with the experiences I have had lived through.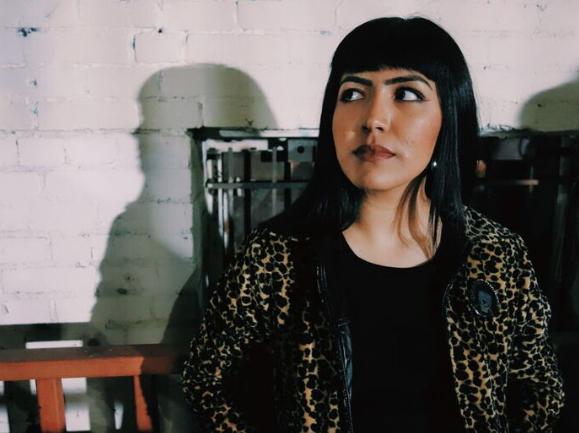 Monserrath Segura
I am originally from Santa Ana, California and I am currently finishing graduate school in Multicultural Education. I am currently in two Spanish-language hardcore punk bands called Tozcos and Ausencia. I am a self-taught singer, bass player, and aspiring keyboard player. The music community that I have been a part of since I was a teenager has been DIY-orientated and serves as a space where QTPOC musicians and artists can flourish. I am constantly in awe and inspired by the members within this DIY punk community. Through my participation in music, I have been fortunate to tour places like Mexico, Japan and many states throughout the US. I am so thrilled to be given the opportunity to work alongside the inspiring creatives at RIOT RI!
As an Educator that really values critical and radical pedagogy, working alongside youth has always been such a positive and rewarding experience for me. I hope to be a source of support and kindness to my mentee. I am looking forward to observing (and to help nurture!) the creativity of my mentee. I am also excited to say that I am new to Rhode Island! This opportunity will help me build and serve my community in this new place that I call home.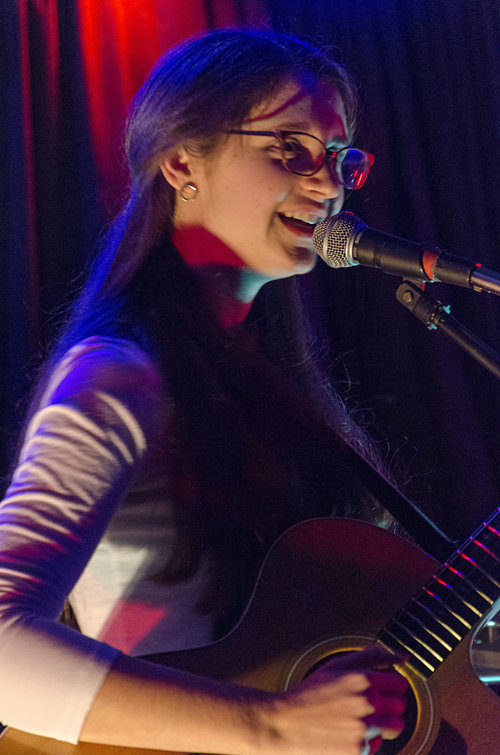 Morgan Johnston
Morgan Johnston (she/her/hers) is a Rhode Island indie folk singer-songwriter stomping, strumming, speaking, and singing her way to empowering herself and her listeners. Her lyrics are inspired by the natural landscapes of places as much as by the emotional landscapes of human experiences. She is passionate about experimenting in her music with new instruments and new guitar tunings as well as using her body as an instrument. With her journey of becoming a singer-songwriter as proof of the healing power of music, she aims to bring the benefits of music to those of all ages and abilities regardless of musical background in her work as a music therapist with a master's degree in clinical mental counseling. Her belief is that everyone has the ability to be the instrument, musical or otherwise, of their own healing. Outside of being a singer-songwriter and music therapist, Morgan enjoys running, practicing yoga… and a good pun. :)
I'm excited to be a mentor so that I can be the person I needed when I was younger for someone else. Like many young girls growing up in our patriarchal society, I was shy and insecure. Music, as much as the mentors who taught me about it, is what gave me the confidence, community, and career that I have today. I'm so grateful for the opportunity to support someone else in finding their voice as a musician, female/transgender/gender expansive individual, and whole person. I can't wait to see what we'll learn from each other along the way!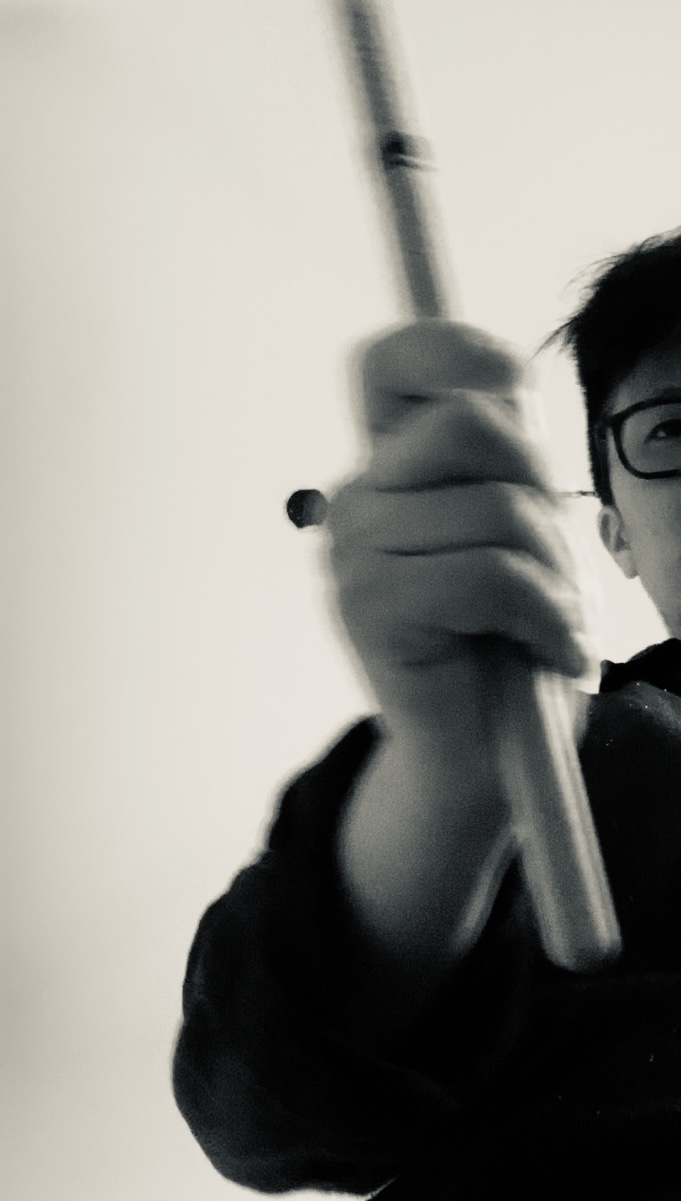 Z
Z (they/them) has been drumming since 2000. In addition to drumming, over the last decade they have been active as a composer, producer, and live performer of experimental and electronic music. Z enjoys listening to many different genres of music, and they also like hearing the sounds of birds, crickets, and a good set of wind chimes gently moving in the breeze. They like to carve spoons, bake, read, and meditate.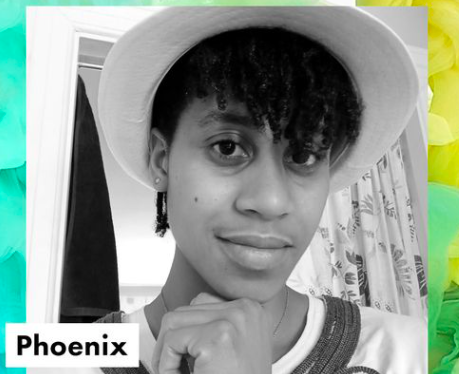 Phoenix
Phoenix (she/ her), is a local artist/ musician, capoeirista, and dancer who's artist name travels across her creative interests. However, she identifies mostly as a singer-songwriter who's a jack of all trades but a master of none. She wants to inspire, and help others through her music, her energy and future creative works. Phoenix believes in the power of music and art as a channel to lift spirits, relate, heal, and fight injustice. She wants to leave a mark in this world by sharing Love, Peace and Light which are three words that embody what she stands for as an artist.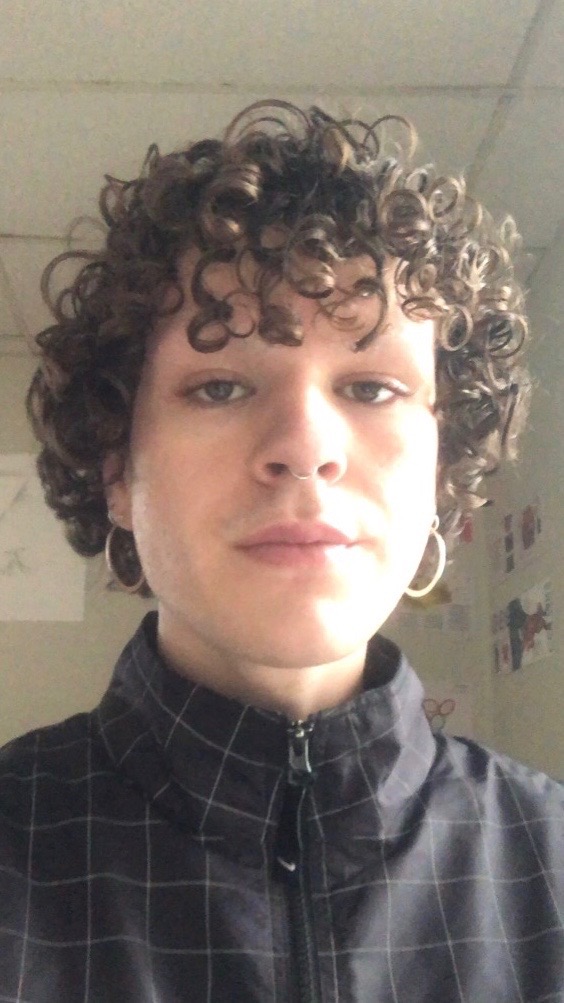 Willy Kubas
Willy Kubas (they/them) is a sound and visual artist. Their work revolves around exploring the location and dislocation of the voice in sound, and the relationship between the voice and gender.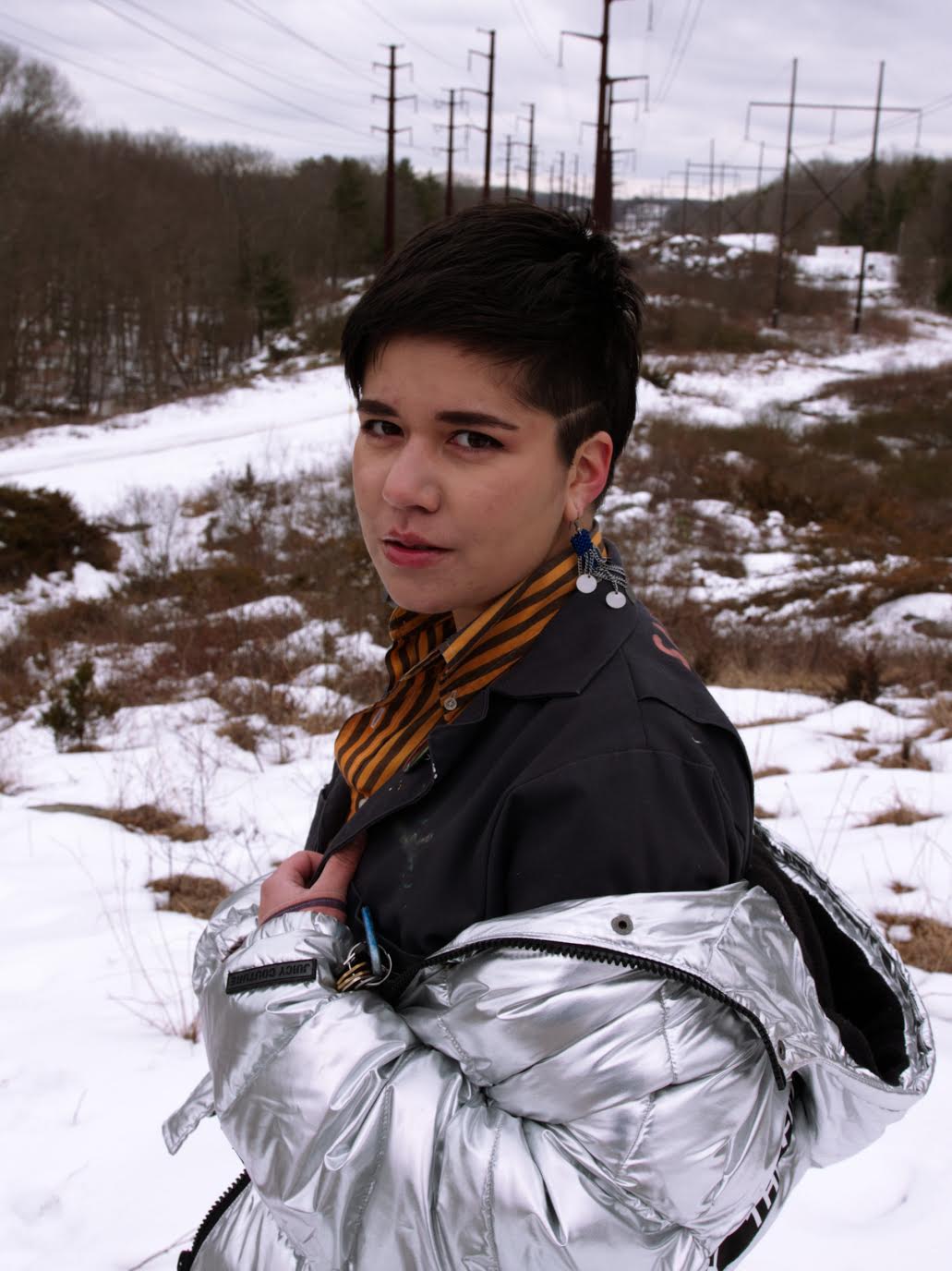 Sierra Sanchez
Based in Providence, Rhode Island, Sierra Sanchez (they/them/theirs) is a multidisciplinary artist who creates surreal, large-scale oil paintings, experimental films and electronic music inspired by stories from their life and Filipino/Japanese family heritage. Hailing from the San Francisco Bay Area, and Dallas, Texas, Sanchez moved to Providence in 2016 to pursue a BFA with a focus in painting at Rhode Island School of Design. Now a recent graduate, Sierra works on their visual arts practice (@sierrasanchezart) at their studio in Pawtucket, produces electropop music as a solo act called Ox. Sanchez (@ox.sanchez.music), and otherwise works as a freelance cinematographer and web designer. You can find their portfolio at http://www.sierrasanchez.com
I came out as non-binary last year and want to support trans youth and adults who are also into music. In the past, I've struggled to claim music as a serious discipline despite my consistent interest and dedication to the practice. Having music mentors in my life not only helped me gain technical skills in recording and mixing, but also build confidence as a musician, producer, and mixing engineer. Now it's my turn to do the same for others.
When they aren't making work - one can find them practicing make-up, or spending too much time on eBay.
Some things we want you to know
->This is a free program for 8 girls, trans and nonbinary youth ages 10-18 (still in High School). Space is limited, so register ASAP! ->Mentors will be chosen with your identity and needs in mind ->You can choose to have a project as a goal (like writing a song) but it is not required, again, you get to determine what works for you and we are here to help! ->Students who are taking part in the one on one music lessons can also participate in the mentorship program at no additional cost ->No musical experience is necessary to get something out of the program! ->A panel will be held at the end of the program for participants interested in learning more about choosing music or art as a career
Mentorship during the Pandemic
The RIOT Music Mentorship Program will kick off as a virtual one on one offering but our goal is to have you back in the RIOT space (indoors or outdoors) as soon as it is safe and viable to do so, because it's your space, we just help run it!
In the meantime, all mentorship will take place via Zoom until the vaccine is widespread and the spread of COVID-19 is under control.
Student Portal
To access the student portal, Log in below: