Camp season isn't over yet! Session 2 is now in full swing and our High School-aged campers are here to rock!
As part of the Girls Rock! culture we believe in, we want to make sure we are creating a space that allows for collaboration amongst campers instead of competition. The best way to do that is to begin the day by creating our 'community agreements'. These agreements reflect our core beliefs of respect as we elevate all the voices in the room. With them in mind we can continue to support each other during the exciting music-making process!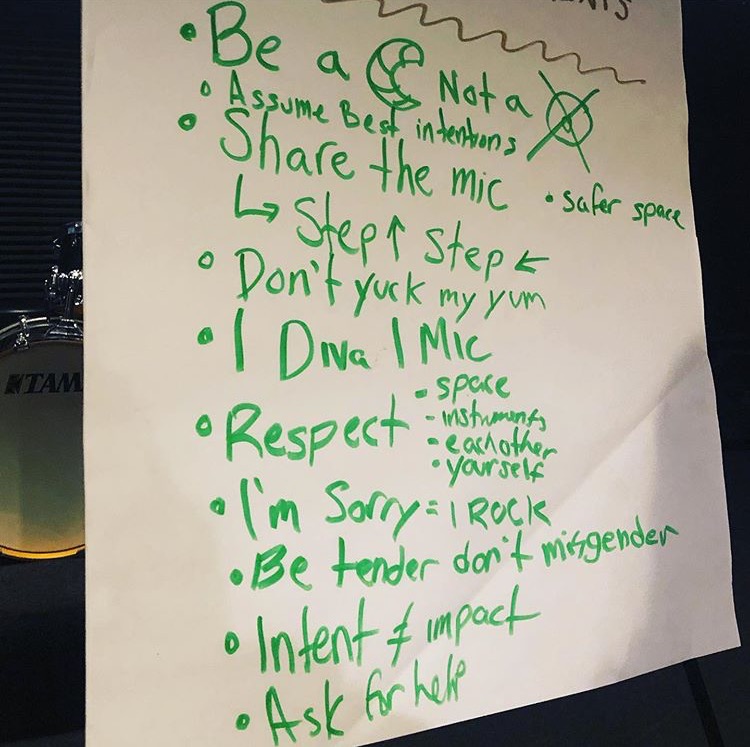 Be a croissant, not a bagel.
During morning circle old friendships are solidified and new ones blossom and of course day one is when band formation happens!
Morning Circle
We officially have 6 bands! - stay tuned for names and awesome logos as the bands continue on their journey.
On day one we have the Songwriting workshop, which really inspires the campers as they get started writing an original song that will be performed at the showcase on Saturday. More info on the show! https://www.facebook.com/events/356124198617719/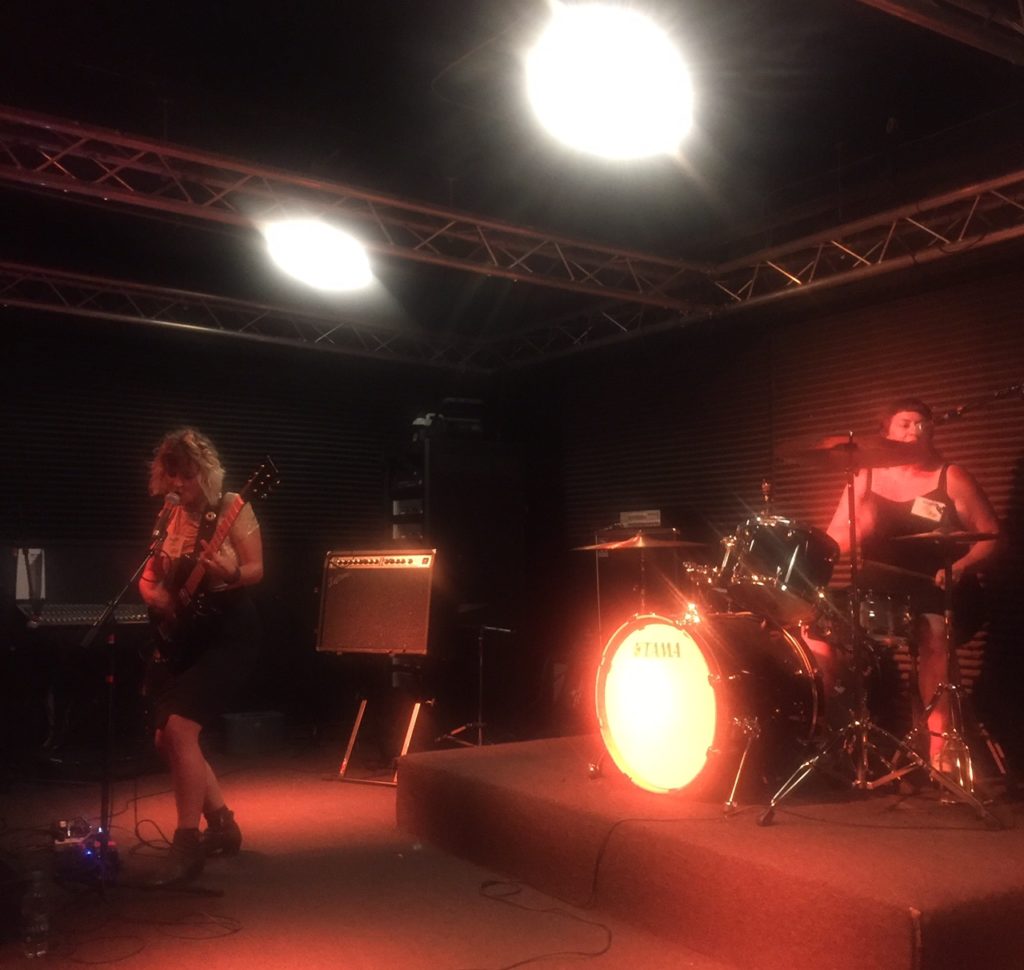 Towanda
Campers also got a chance to enjoy some tunes by Towanda, a local band led by Rosie Gripton, Starr Harris and Irene Beauregard - all GRR volunteers.
We are excited to find out what other great moments the rest of the week will bring!